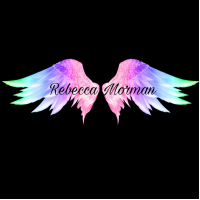 Rebecca Morman
Action & Adventure, Erotic Romance
Profession

Author, Mother, Wife
I am from N.E Oklahoma where I live with my husband, 4 boys, 2 dogs, and 2 cats. I live in a small town that doesn't even have a bookstore. I know it is insane. I love to write and I love to read. I am also a huge football fan.

I lost my daughter when she was three months old and started writing as a way of coping. When I started, I never thought that my book would be anything other than a file on my computer. Now I am deep into a whole series that I personally find to be an amazing story.

HayleAnna Rising isn't just your typical erotic romance. It is so much deeper than that, it just has some extremely sexy stuff in it.
Video
E.R.A Book 1 in The HayleAnna Rising Series
Kings learn wisdom from associating with wise men.
Unknown
Ways to reach Rebecca Morman